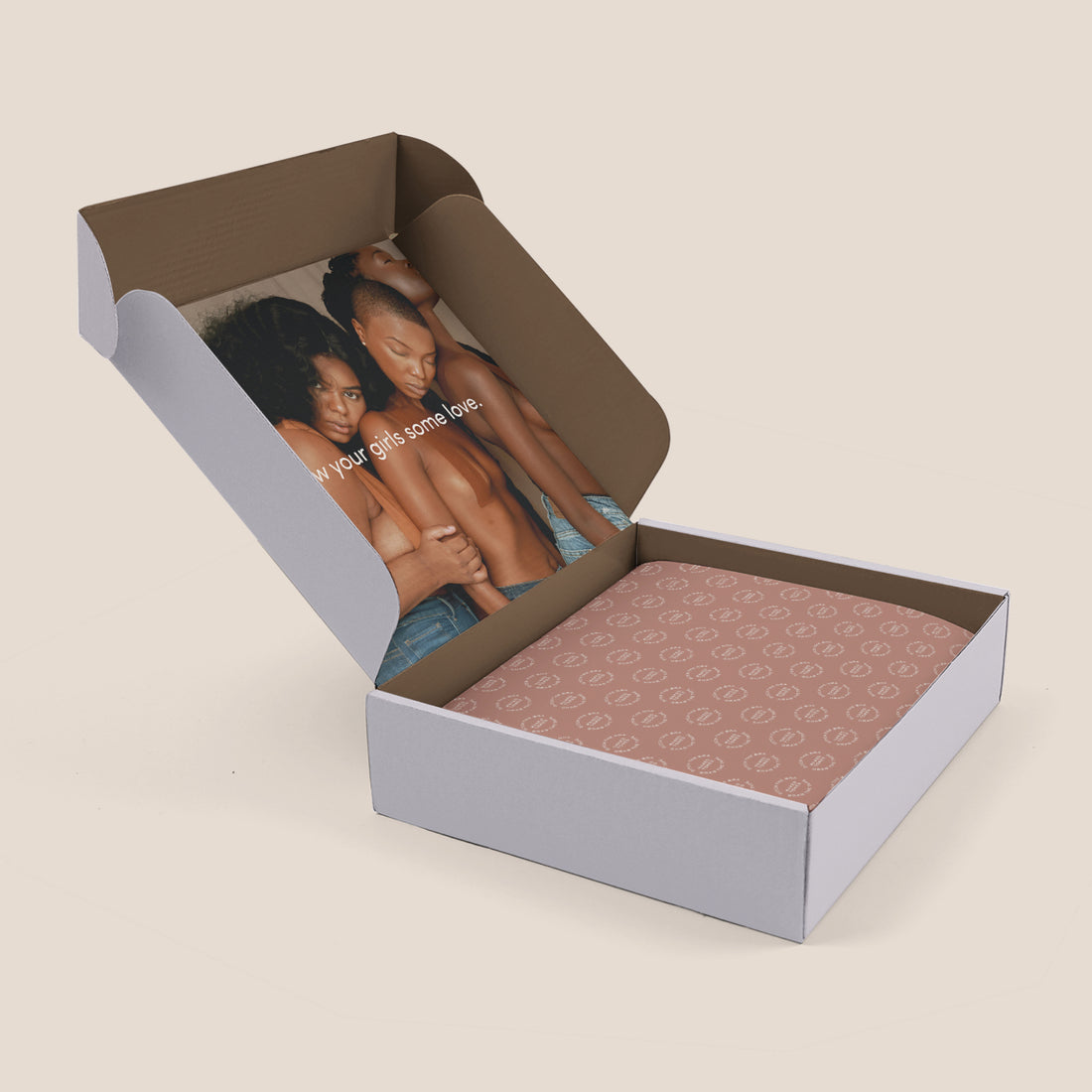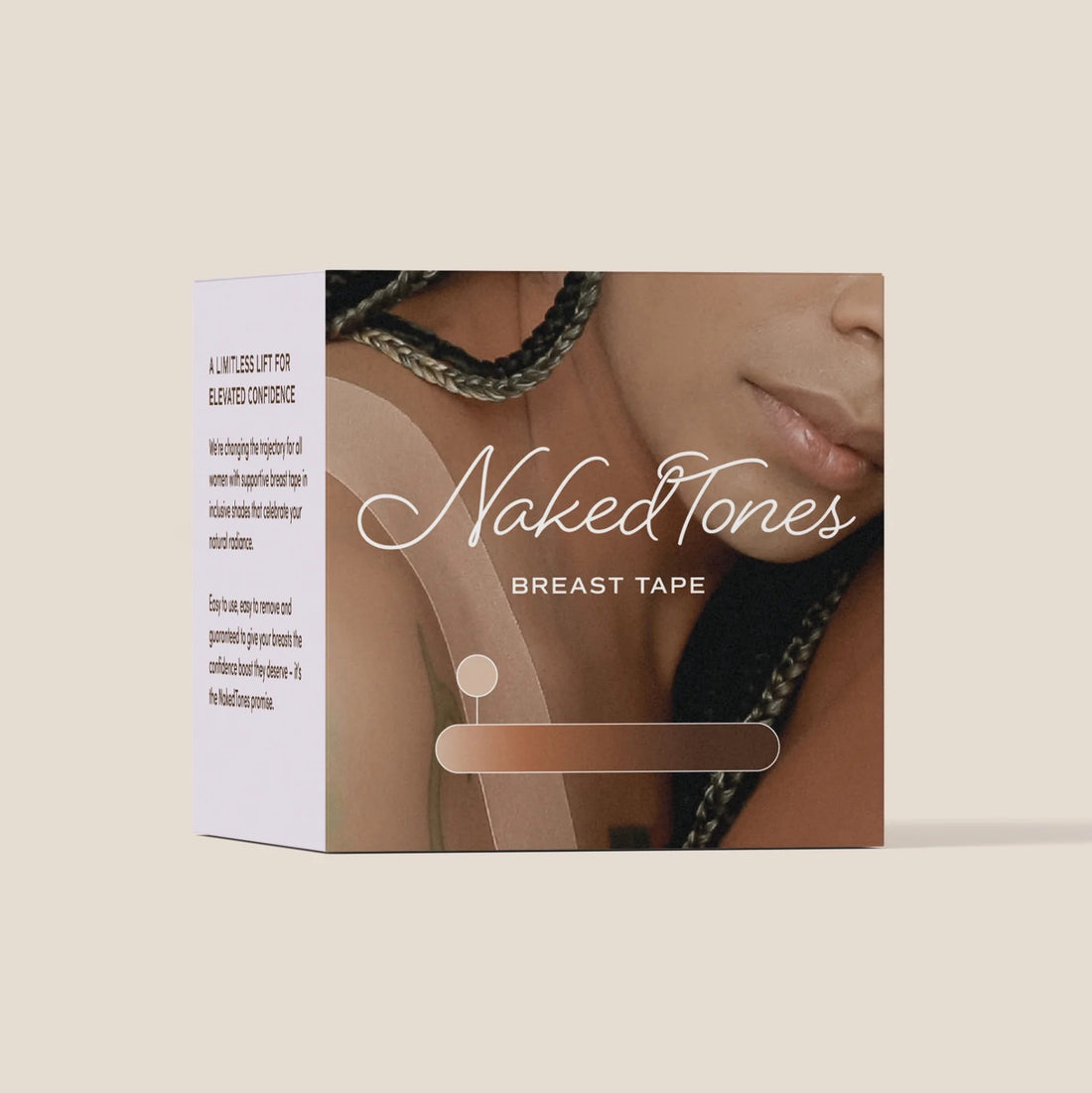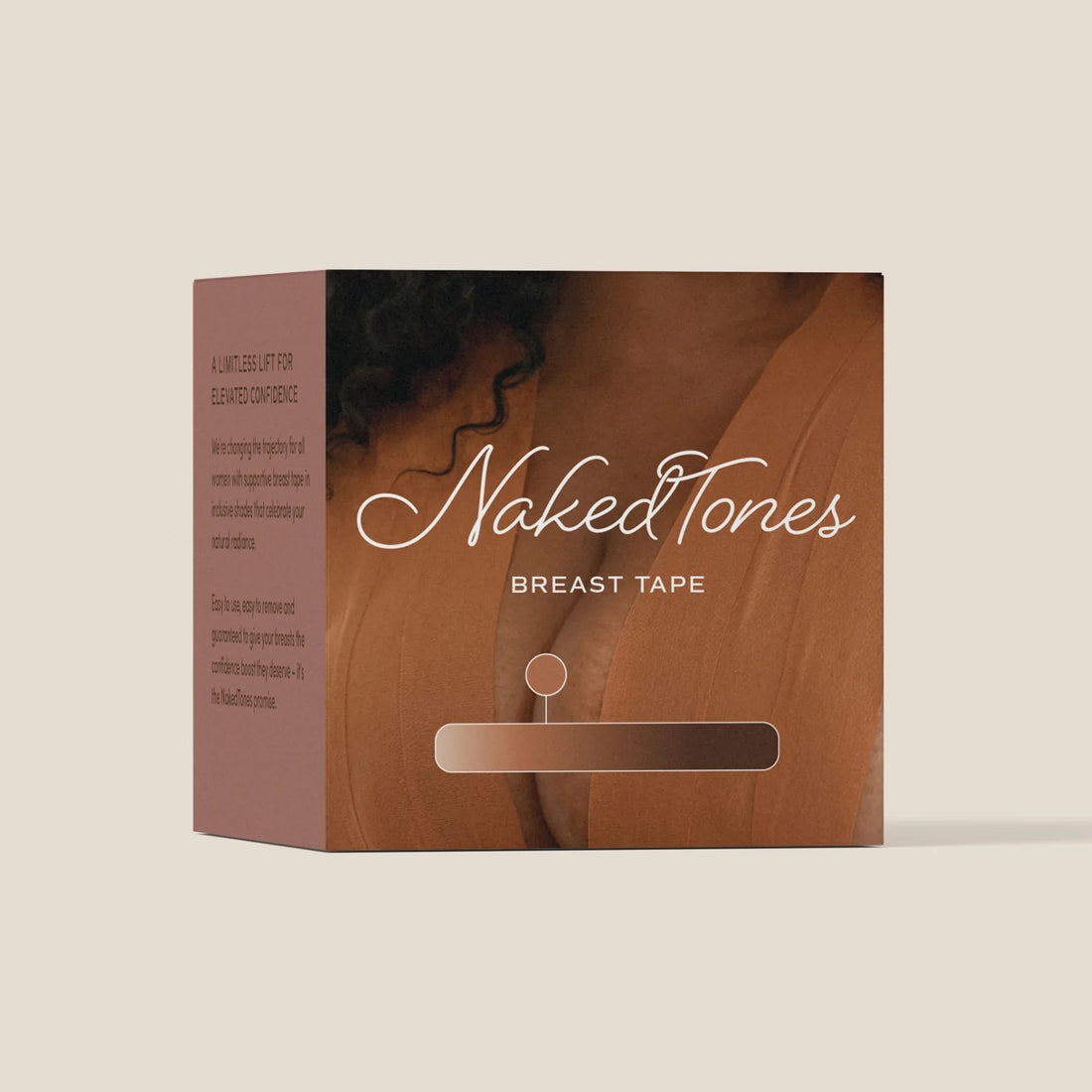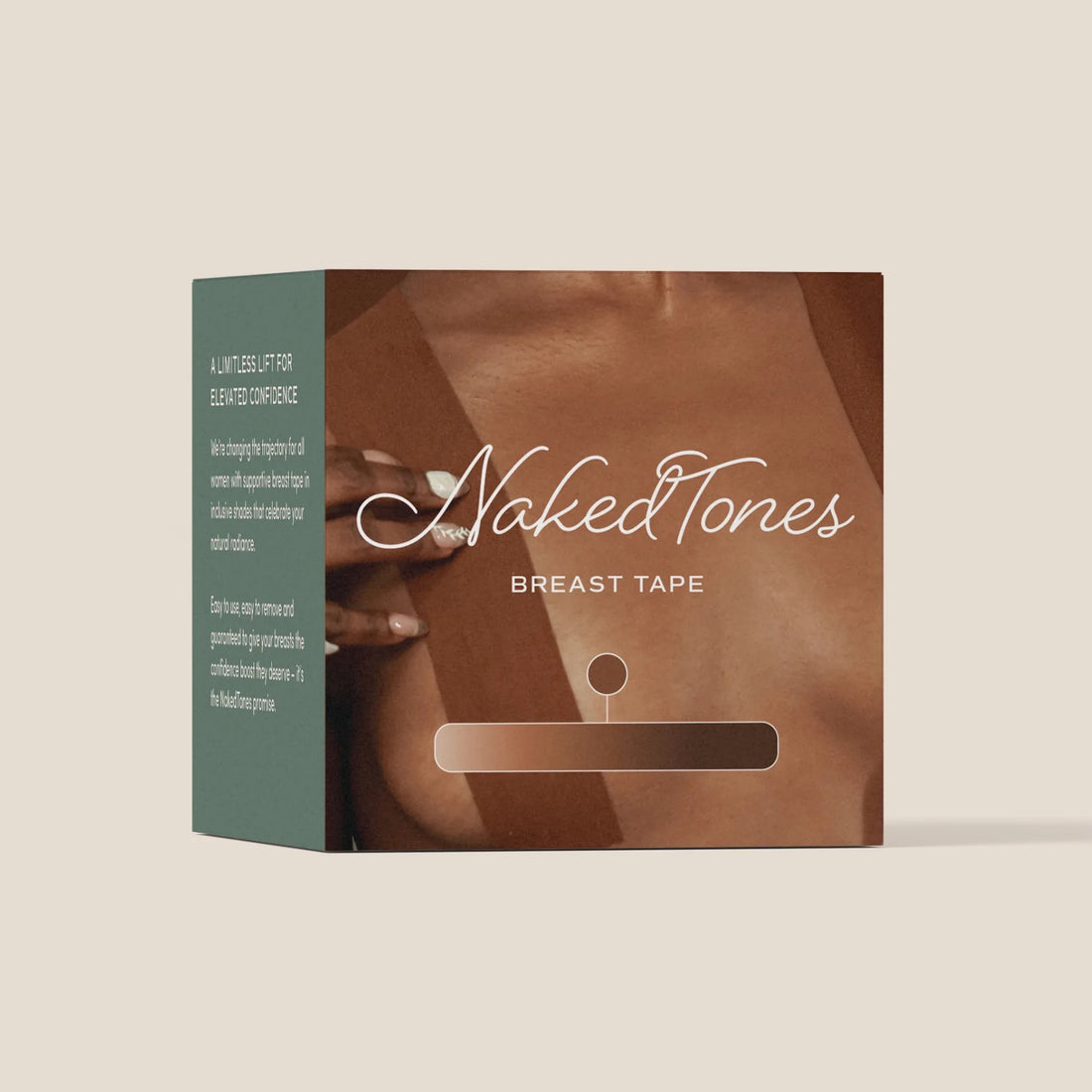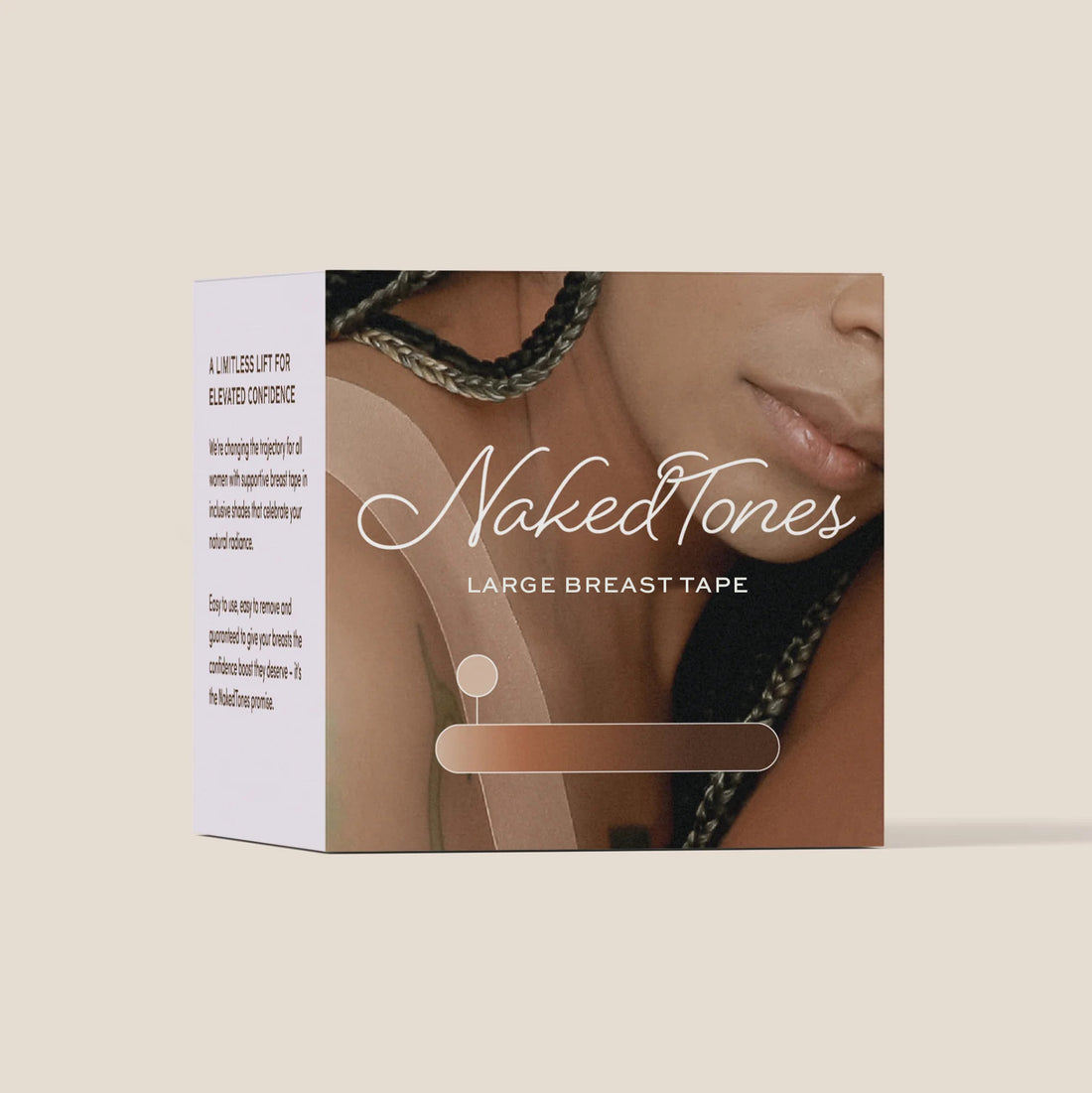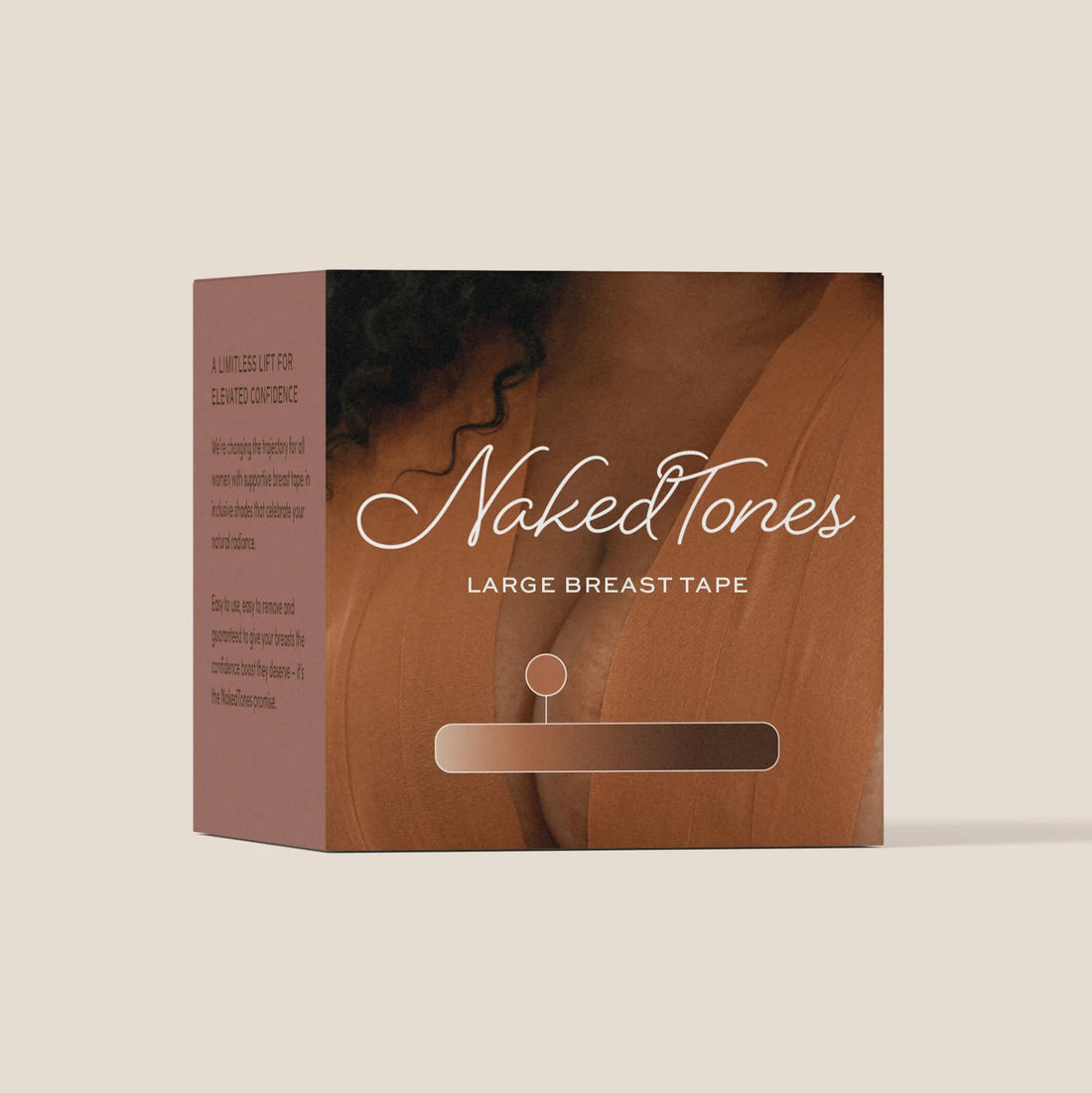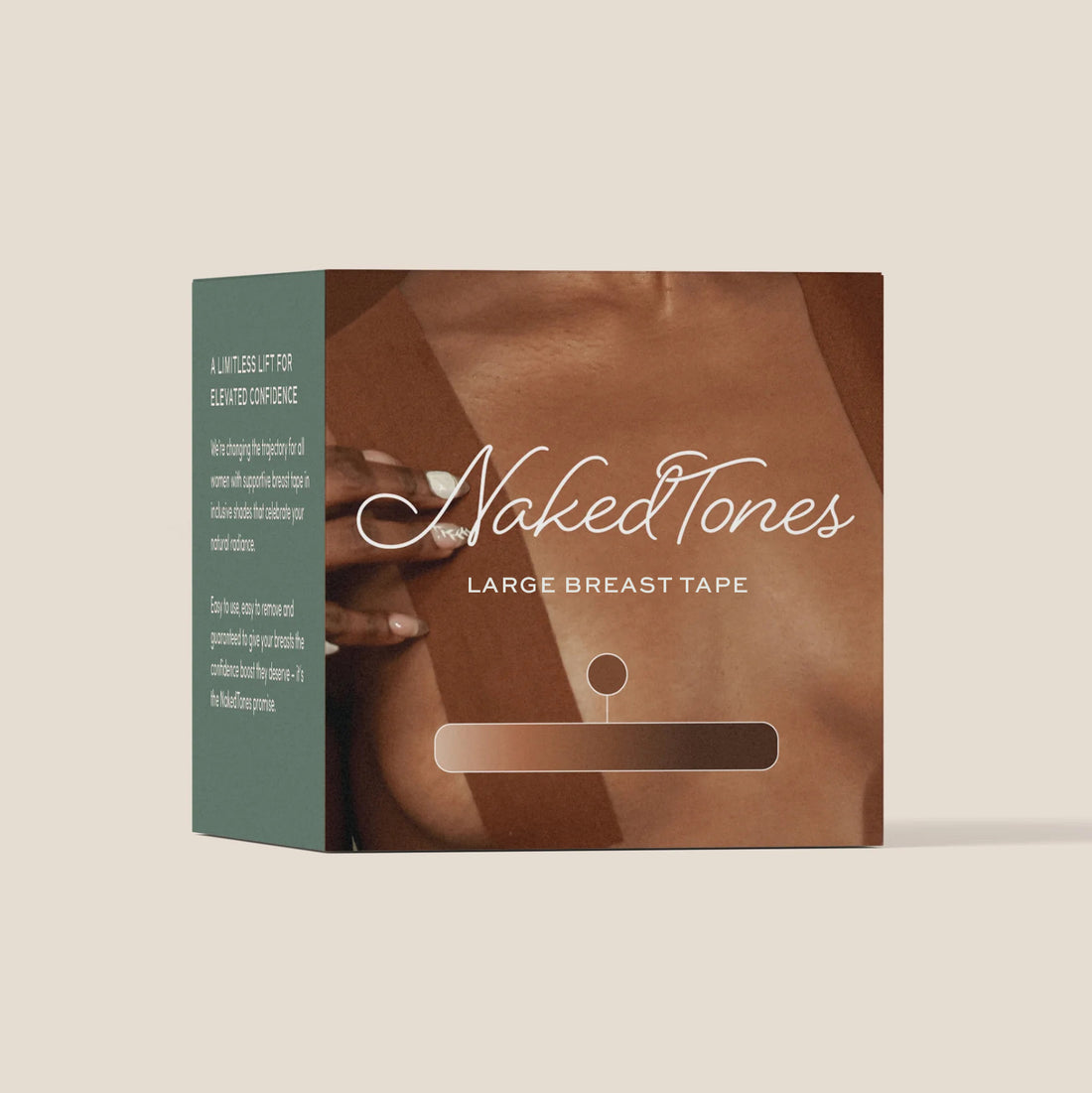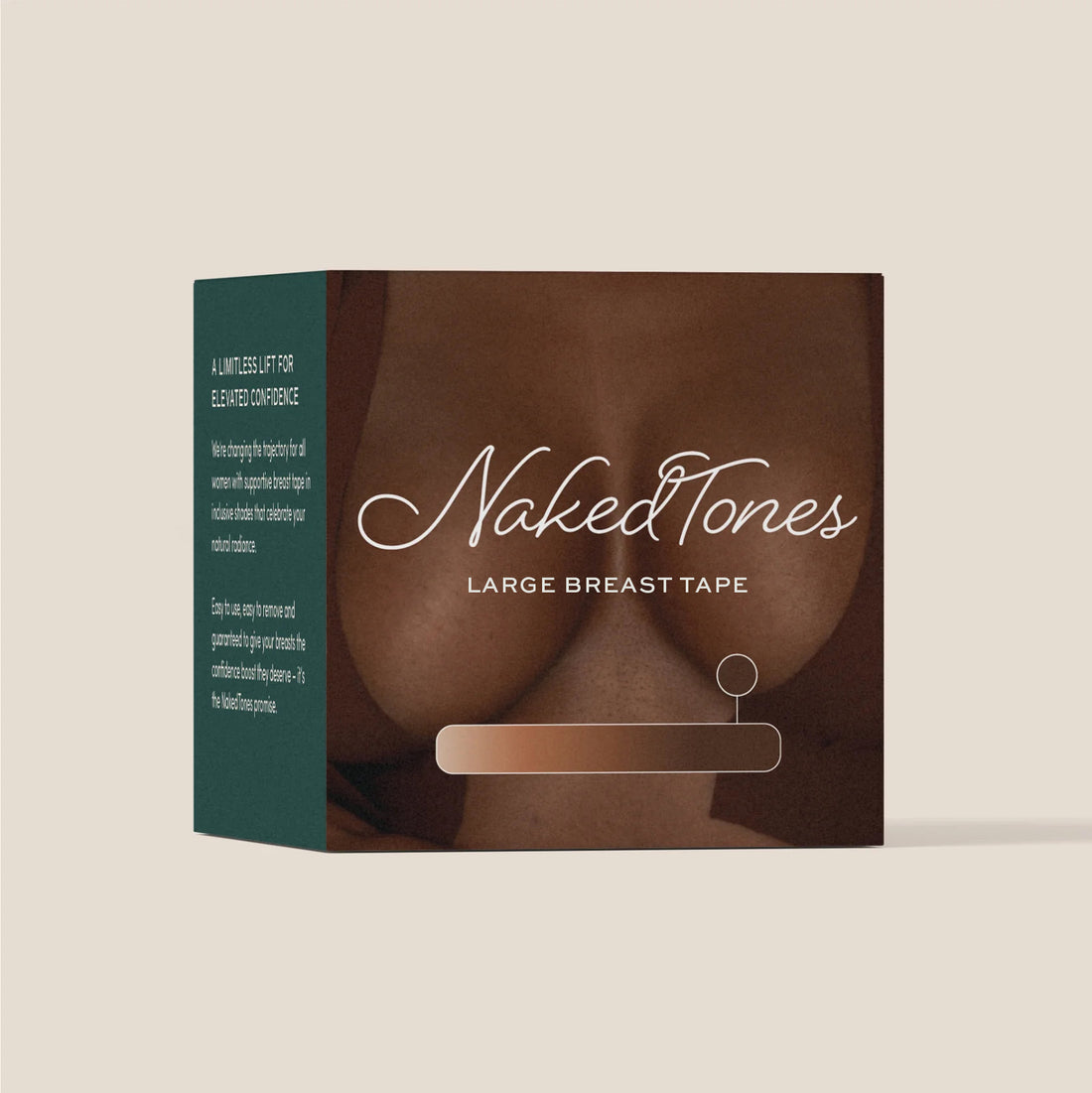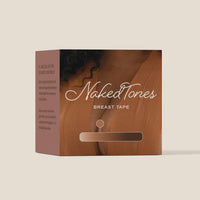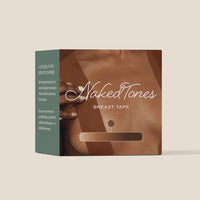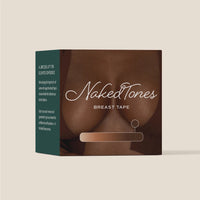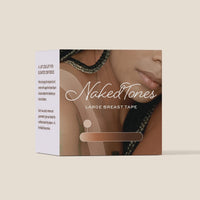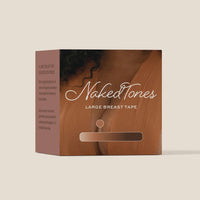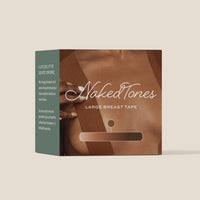 Our Tape & Cover Kit has everything you need to give you and your breasts a major confidence boost, all in one place!
What's inside:
• One roll of Breast Tape
• One set of Nipple Covers
• Scissors to help cut Breast Tape to size
Regular Breast Tape measures 5 cm (2 in) wide. Large
 Breast Tape measures 10 cm (4 in) wide.
Nipple Covers measure 7 cm (2.75 in) in diameter, with five covers included in each box. Nipple Covers are disposable and intended for one-time use.
Why You'll Love NakedTones
Our breast tape instantly lifts and supports cup sizes A-DDD+, acting as an instant breast (and confidence!) boost through every season of life.
Our range of skin tone-realistic shades are formulated to celebrate, complement and mirror your natural radiance.
Easy to use, easy to remove and guaranteed to give your breasts the confidence boost they deserve – it's the NakedTones promise.
Limitless lift, elevated confidence
Whether due to genetics, aging or having a child, your breasts inevitably change over time. We're here to boost your breasts (and confidence!) through every season of life.
Our Story
"This was my first time trying breast tape, and I'm never looking back! NakedTones' tape helped me feel supported and held in place, even through a night full of dancing."